by Mike Bendel on February 22, 2008 @ 11:25 am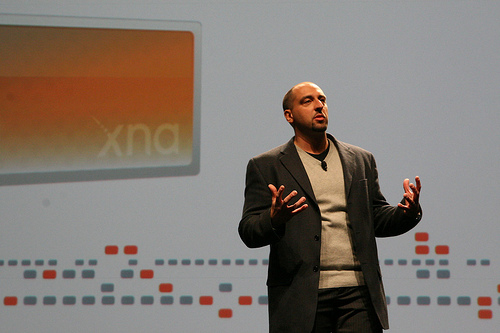 Update: Microsoft has issued a statement in response to the rumor:
Xbox LIVE Arcade has long been known as the premier destination for digitally distributed original and classic games – making it a very appealing platform for game developers. We don't disclose details on our business contracts, but what we can tell you is that we work closely with all of our partners to provide the Xbox 360 community with the best entertainment possible while making publishing a title on XBLA an attractive prospect.
Rumor has it that Microsoft has decided to cut royalties for independent developers from a very generous 70 percent to a meager 35 percent.
The rumor comes only days after Microsoft opened up XNA community titles to the general public. Some speculate that the reduction in royalties may have something to do with Microsoft's plans to deliver XNA titles to the general public.
One developer is already planning to move over to the PlayStation Network in light of the recent cuts, reports gaming blog Kotaku. Microsoft has yet to issue a comment on the matter.
Microsoft Cuts Indie Royalties in Half [Kotaku]
Follow this author on Twitter.
Read more: Xbox Reveal – Watch it Now!, Microsoft Nixes Next Xbox "Always" On, Watch_Dogs Dated for November 19 / 22, Xbox Reveal Set for May 21st, Far Cry 3: Blood Dragon Achievements Surface