by December 19, 2007 @ 11:02 am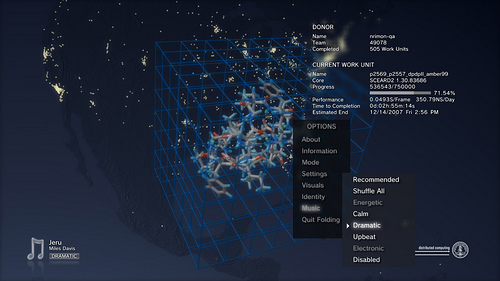 Following the recent PS3 firmware 2.10 release, Sony has released details on what's in store for the next version of the Folding@home client. Firstly, the update will make burning those CPU cycles a bit more enjoyable with a background music player, which can play MP3s and other music files directly from your PS3's hard disk drive while folding.
Second is an automatic shutdown feature that allows users to configure their PS3 to automatically shut down after a certain amount of time has elapsed.
New Folding@Home Features Coming [PlayStation.Blog]
Follow this author on Twitter.