by January 6, 2008 @ 10:13 pm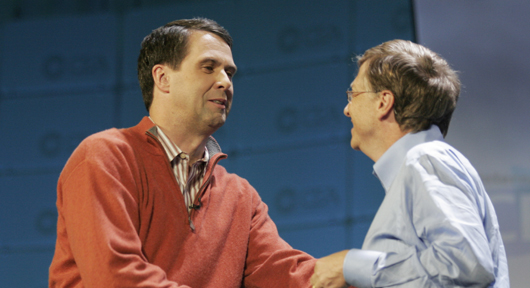 Speaking at the 2008 Consumer Electronics Show, Microsoft's Xbox chief Robbie Bach said that sales of the Xbox 360 console this holiday season surpassed initial expectations and have put the 360 on track to "register the biggest year in video game history."
Consumers spent more on the Xbox 360 in 2007 than any other video game platform, according to Bach.
Xbox 360 on Track to Register Biggest Year in Video Game History

According to Bach, the continuing success of Xbox is another indication of the power of digital technology to transform the way people access and experience entertainment of all kinds. Sales of 17.7 million consoles this holiday season surpassed original expectations and put Xbox 360 on track to register the biggest year in video game history as U.S. consumers spent more on the Xbox 360 platform in 2007 than on any other gaming platform.

"With its continued momentum in games, accessories and digital entertainment via our leading online service Xbox LIVE, and record-setting games and accessory attach rates, evidence is everywhere that Xbox 360 is thriving," Bach said.
Follow this author on Twitter.