by January 29, 2008 @ 9:22 pm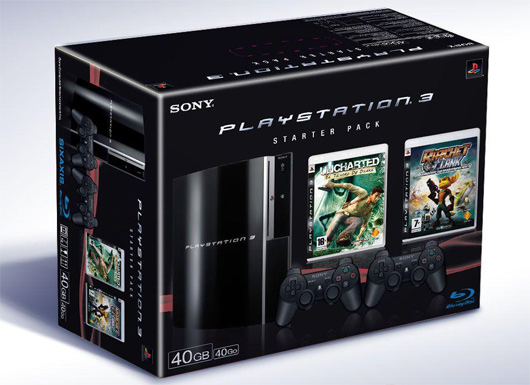 While speaking to online Spanish magazine MeriStation, Sony Computer Entertainment Spain CEO James Armstrong confirmed that European territories are set to receive a new, updated PlayStation 3 starter pack bundle come January 31.
The new starter pack includes a base 40GB PS3, along with two SIXAXIS controllers and individual copies of Ratchet & Clank: Tools of Destruction and Uncharted: Drake's Fortune. All this for the estimated retail price of 499 euros. Should be an enticing deal to those who have yet to take the plunge and pick up a PS3, considering that you get two of the console's best games in one package.
Sony lanzará un nuevo 'Starter Pack' de PS3 el 31 de enero [MeriStation]
Follow this author on Twitter.