by December 3, 2007 @ 11:55 pm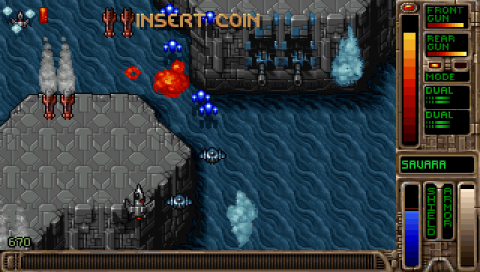 Hot off the heels of MapThis is homebrew developer Deniska's PSP adaptation of Tyrian, a classic arcade-style vertical scrolling shooter released back in 1995 for PC.
Players control a formidable space ship equipped with different weapons and enhanced energy shields. Money, which is earned by destroying enemies and collecting bonuses, can be used to purchase in-game upgrades such as weapons, shields, and energy generators.
The port is based on OpenTyrian project code.
Tyrian for PSP [DC Emu]
Follow this author on Twitter.