by June 25, 2022 @ 9:30 am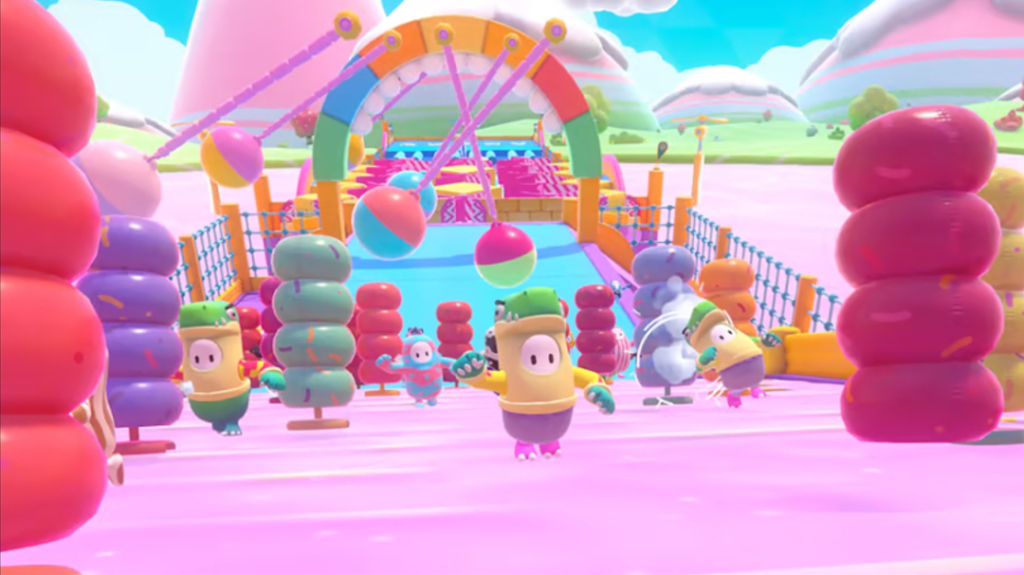 Fall Guys from Mediatonic is a charming little party battle royale game. I first played a few rounds at E3 all the way back in the year 2019. Remember E3? Yeah, 2019 feels like forever ago! But I digress. I enjoyed Fall Guys a lot then — I'd say so much so that it was one of my most pleasant surprises of that show. The game launched for PS4 and PC in 2020, and I played it at launch, too — for a while, actually. It was pretty neat!
Now, Fall Guys — also known as Fall Guys: Free For All and Fall Guys: Ultimate Knockout — is widely available on Xbox platforms, PS5, and Nintendo Switch. And you know what? It's still pretty neat. But it definitely feels like somewhat of a missed opportunity now. The game, now free-to-play, should've really been available on all platforms at launch, and it's hard to shake the feeling that it probably should've been free from the get-go, too.
Fall Guys Is Still Mostly a Good Time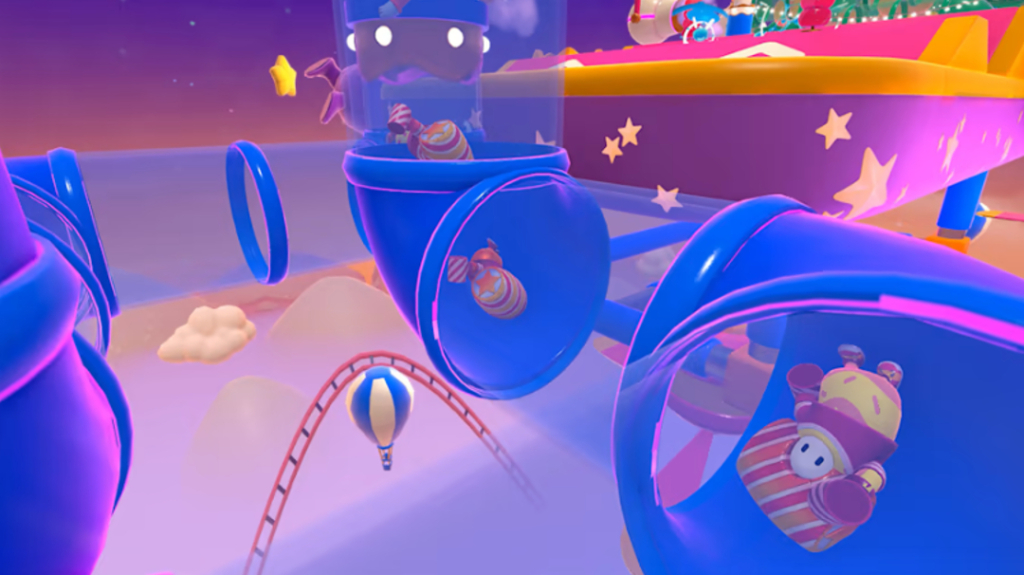 Okay, so the core gameplay and hooks that make Fall Guys so entertaining are all still here. You've got an MXC game show-like setup. You've got quirky little bean guys. You've got loads of fun mini-games that would be right at home in a Mario Party game. You can challenge others solo, in a duo, or in a squad, and these team setups all work quite well. Honestly, Fall Guys is definitely still fun.
You'll race other players across obstacle courses. You'll try to dodge perilous structures. You'll grab other players to annoy them. You'll also dive through breakable walls — or crash and burn as you hit a non-breakable wall. The mini-games Fall Guys randomly selects as you try to survive the game show structure are a great deal of fun for the most part. Some are better than others, but you'll almost always be playing something cool.
The problem the game encounters, though, is that if you weren't a die-hard Fall Guys fan from the start, or if you were never even interested in it, there's not much here that'll get your attention. I liked Fall Guy when I played it, and I had quite a few good moments with it, but I fell off pretty quickly. Playing the now-free version was, similarly, a lot of fun, but then I was kind of just over it.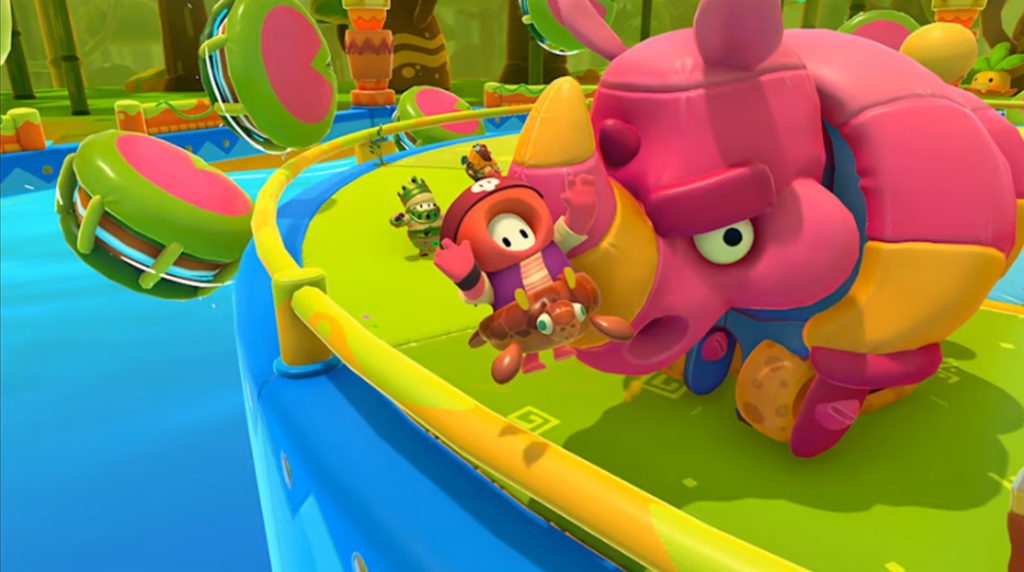 Now that the game is free-to-play, it has to include microtransactions for premium skins and all that. This isn't problematic, as you don't have to buy any of that stuff if you don't want to. It's there if you really dig the game. For the more casual player, you'll never have to spend a dime.
How Is Fall Guys on Switch?
The Switch version of Fall Guys plays pretty well for the most part, though it definitely has a little jank. The game runs at 30 fps in both handheld and docked mode, and this is fine as it's steady and smooth. You will, however, notice that the movement and animations for other players' characters are super choppy and laggy. It's not going to affect you much, if at all, but it's noticeable and damn near impossible to ignore. It certainly won't break the game, but it can look pretty bad.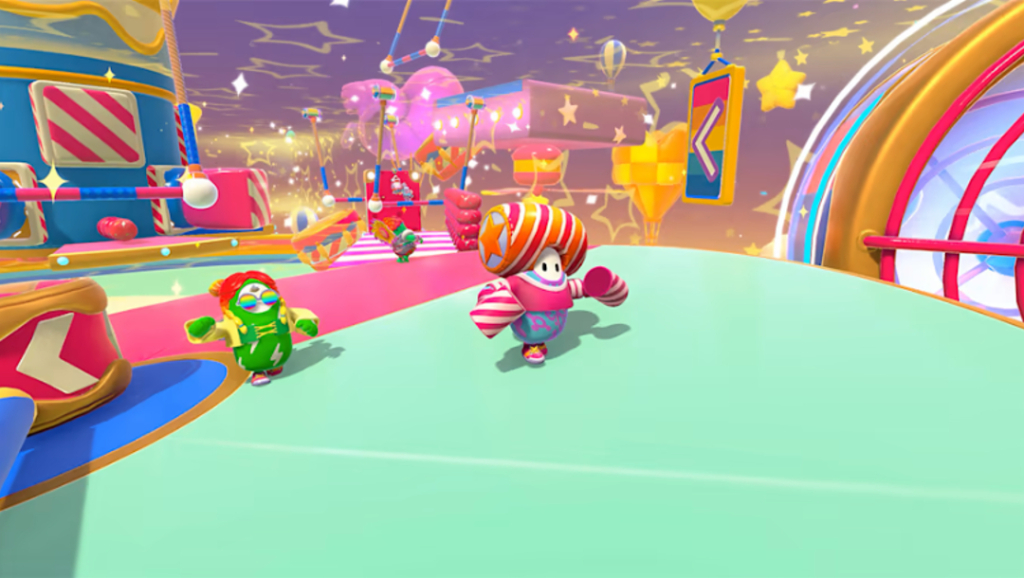 The game still looks silly and sounds cheery. The presentation works, so even though it's not all that smooth in terms of your surroundings and other players, it retains that colorful charm that makes Fall Guys stand out from other battle royale titles.
If you've never played Fall Guys and want a version you can take on the go, definitely give the Switch version a try. It's worth it if only to get a few laughs and have some fun. The mini-games are solid, and this is still a refreshing take on the battle royale genre. If, however, you were never sold to begin with, there's probably not much that's new here that will hook you now.
Score: 6.5 out of 10
Follow this author on Twitter.