by February 4, 2008 @ 10:54 am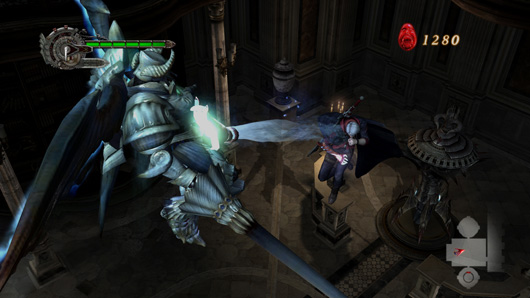 CVG reports that the installation process of Devil May Cry 4 for PlayStation 3 might in fact make you cry. Upon launching the title, gamers must sit through a 20 minute installation process that transfers nearly 5GB of game files onto the hard drive. Yes, the hard drive installation is mandatory, you can't play directly from disc.
What's worse, is that even though game data is being loaded from the HDD, loads times are only slightly better than the Xbox 360 version – which once again runs directly from DVD.
I'm rather surprised the HDD installation is mandatory. It's great that Capcom included a feature to install the game directly to HDD – but I'd like it to be optional, thanks.
PS3 Devil will make you CRY with 20 min install time [CVG]
Follow this author on Twitter.