by May 5, 2007 @ 11:45 am
Homebrew developer Akop Karapetyan has released an update to his MSX series emulator for PSP. Significant additions to version 3.1.3 of fMSX-PSP include ZIP file support, an improved virtual keyboard navigation system, a frames-per-second (FPS) counter, support for PAL 50Hz, and the inclusion of the PSG/SCC sound emulation engine created by Mitsutaka Okazaki.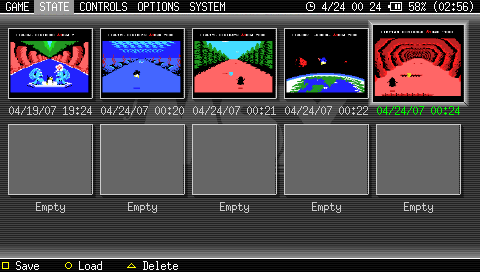 Follow this author on Twitter.