by June 26, 2007 @ 1:09 am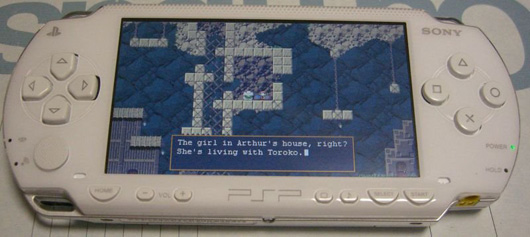 Some might remember a classic PC game called Cave Story. For those who don't, it's an action-adventure type game, in the vein of Castlevania. Originally created by Daisuke Amaya, it was later translated by Aeon Genesis, and is considered by many to be one of the best PC homebrew games.
Although Variant Interactive claims to be working on a commercial port of the game to PSP, they've been very silent on details, and we don't even have a solid release date or official confirmation.
Good news is homebrew coder ufo_z has decided to port the game over to PSP himself, and has released a demo for us to play around with, and I'll tell you, its shaping up quite nicely. If this project gets completed it could very well become one of the best homebrew games on PSP. Check out the demo below and give it a try.
Cave Story PSP [ufo_z's Blog]
Follow this author on Twitter.