by October 9, 2007 @ 10:57 am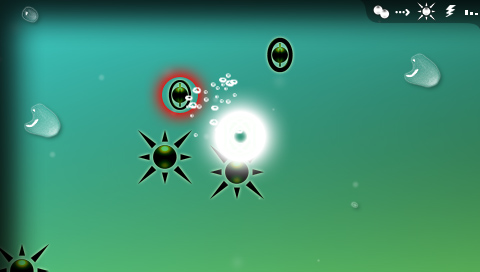 The Realtech VR team has released Freeesh, an original arcade game in the vein of flOw for PSP. Players consume smaller molecules to grow their molecule while avoiding larger molecules to avoid being eaten.
Staying true to Realtech VR's previous homebrew releases, Freesh features commercial-quality graphics with a simple yet addictive gameplay premise.
FREEESH PSP GAME [Realtech VR]
Follow this author on Twitter.