by November 3, 2007 @ 10:49 am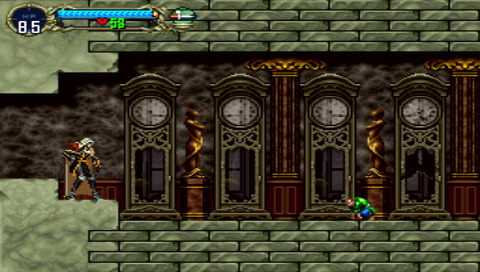 Now we can enjoy Dracula X Chronicles' bonus game, Castlevania: Symphony of the Night, in full screen! Homebrew developer Dark_AleX has released a patch for the game that replaces the larger screen mode, which stretches only top to bottom, with a full-screen mode taking full advantage of the PSP's 480×272 resolution.
Note: This does not enable full screen mode for the original Rondo of Blood also included in the game.
Instructions:

– Make an ISO of the UMD. (note: the iso must be decompressed, not CSO, you can compress it after the patch if you want).
– Run the program in the command line as "sotn_fs path_of_iso", and done, you can play SOTN at fullscreen.
Download Full Screen Patch For Dracula X Chronicles SotN
Follow this author on Twitter.