by September 19, 2022 @ 1:18 pm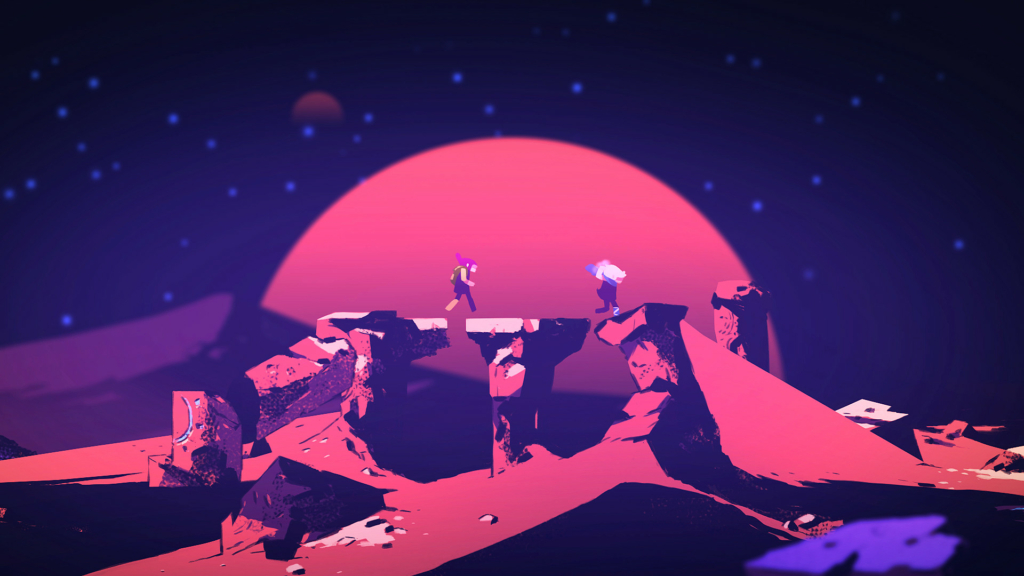 Reviewed on Nintendo Switch
It's pretty easy to recommend a game like Voyage from Ratalaika Games and Venturous Handelsbolag. It's quaint, meditative, peaceful, and a joy to look at. So if you're into thoughtful video games that put an emphasis on creating an artful, contemplative experience, you'll probably like Voyage. That said, there are other titles like Journey and A Short Hike that provide such an adventure in a much more enjoyable manner.
Coming and Going
The narrative of Voyage is kept purposely vague. All you really know is that you're journeying across a few different landscapes as two characters. Neither character has a special ability that the other doesn't, so if you're playing on your own, you can stick to one character while the other follows behind. What's cool, though, is if you have someone to share the experience with — be it a like-minded friend, child, or significant other who's into these types of games — Voyage can be played cooperatively.
This is where the game both lives and dies. While, yes, Voyage is a game starring two player characters, the actions and puzzles are never super interesting or challenging. The bulk of what you'll do is push blocks and climb platforms. Some blocks are heavier than others, requiring the strength of both characters. So if you're playing with someone sitting next to you, you can nudge them and let them know you need help. If it's just you, the AI-controlled character will automatically assist you.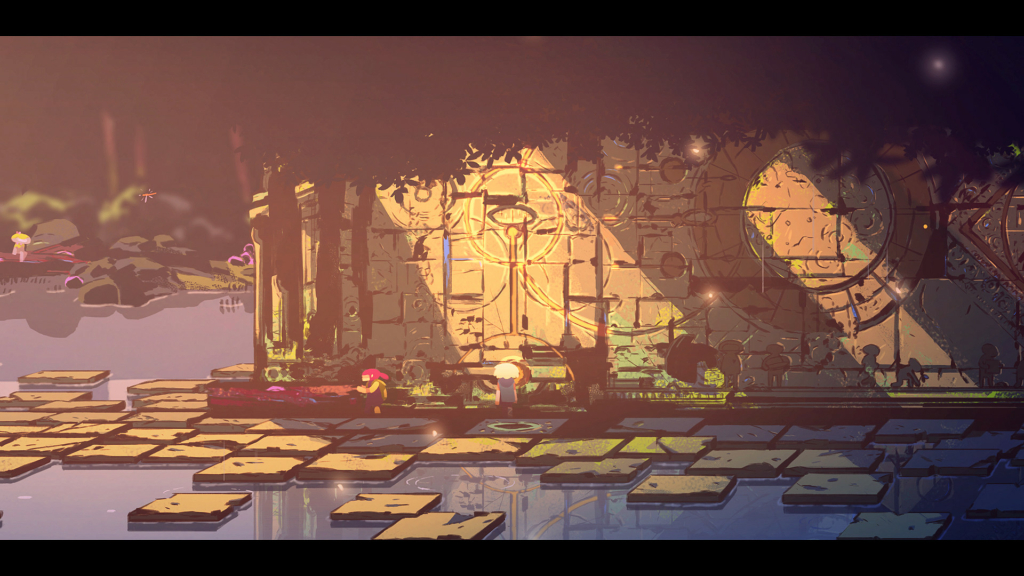 Thankfully, the AI character isn't dumb and won't go off alone or get stuck somewhere — at least not usually. I did experience one moment where I went down a series of rock platforms and my AI-controlled partner was stuck walking back and forth above me. On the plus side, all I needed to do was switch over to that character with a simple press of a button and make my way down the rock formation again. No biggie!
Voyage isn't the type of game I would necessarily call fun. It's unfortunately a little too simple for that. Where something like Timelie is specifically meant to be both puzzling and serene, Voyage is a bit less adventurous than that. It's not exactly a slog, either, thanks to how smoothly it flows from beginning to end. None of the puzzles are all that difficult, so you won't find yourself stuck or frustrated. The entire time I was playing, though, I did feel like I was just sort of going through the motions.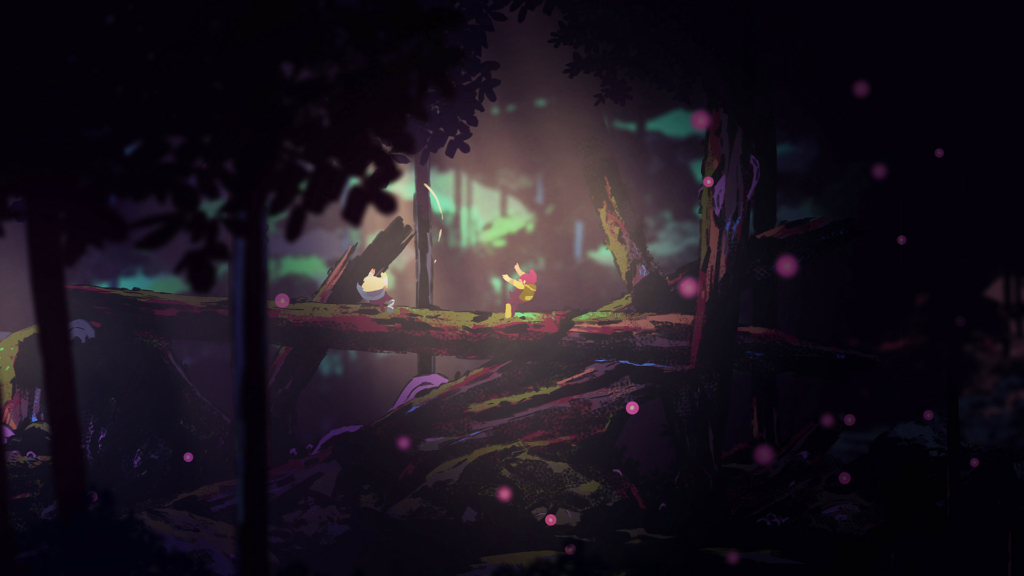 While Voyage may not be a highly entertaining affair, it is definitely calming. It was relaxing playing through the game and reaching the end. It's the type of thing you need to be in a very specific mood for, but if you need something like this, you'll get a nice little reflective trek out of it.
In addition, Voyage is a very nice game to look at. The art style works incredibly well and was easily my favorite thing about the game. The use of rich, bold colors and abstract character designs is pretty awesome. And the accompanying musical score is no slouch, either, featuring mostly peaceful themes that vibe well with the slower pace of the gameplay.
If you've got two hours or less to spare and you're looking for something mellow to play, Voyage is an okay option. It's not as engaging as something like Abzu, and it's story doesn't feel quite that meaningful like, say, Haven Park, but this is still a nice little video game that has its heart in the right place.
Score: 6.5 out of 10
Follow this author on Twitter.