by December 6, 2022 @ 1:15 pm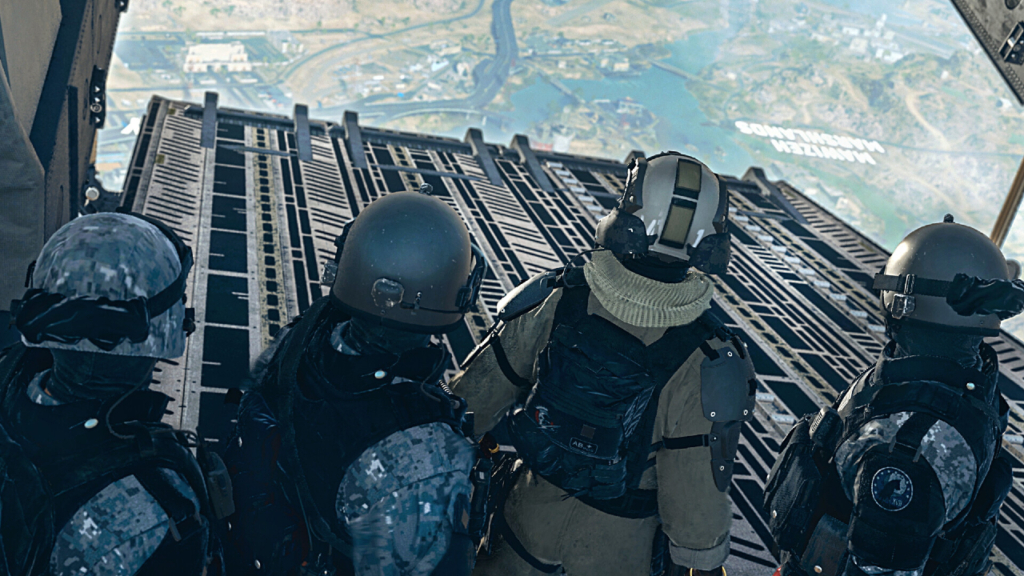 Reviewed on Xbox Series X|S and PlayStation 4
Have you watched that trailer for Call of Duty: Warzone 2.0? You know, the one where there's a bunch of high-octane action, running and gunning, underwater shooting, and explosions everywhere? It's a pretty dope trailer — the kind of thing that might just make you want to dive into the game. And, quite honestly, you should, because Warzone 2.0 is a super fun time. But you should keep in mind that the trailer is a little misleading.
Oh, don't worry, the game is still really cool, but it's more about methodical pacing and smart shooting than it is about fast-paced antics. Truthfully, though, Warzone 2.0 is all the better for it.
Battle Royale Mode: Deliberate Pacing and Rock Solid Shooting
I've been a big Apex Legends fan since that game's launch in 2019. I also dabbled in quite a bit of Fortnite for some time. I've tried a few other battle royale games, too, but Apex is the one I come back to on a regular basis. That's why it took a bit of adjusting to really get into Warzone 2.0. I went in thinking I was going to run-and-gun my way through opponents, climb walls, and speed across war-torn battlefields.
Nope.
Whether you're playing solos, trios, quads, first-person, or third-person, Warzone 2.0 requires deliberate play. You need to make every move count, and going into battle guns blazing rarely works in your favor. Sure, there are certain situations where you have no choice but to do your best action movie impression, but those moments are few and far between. Once you drop onto the field, you need to look for some guns, grenades, and armor, and then you need to employ a bit of stealth — maybe camp out on a perch for a bit — and refrain from acting too hastily.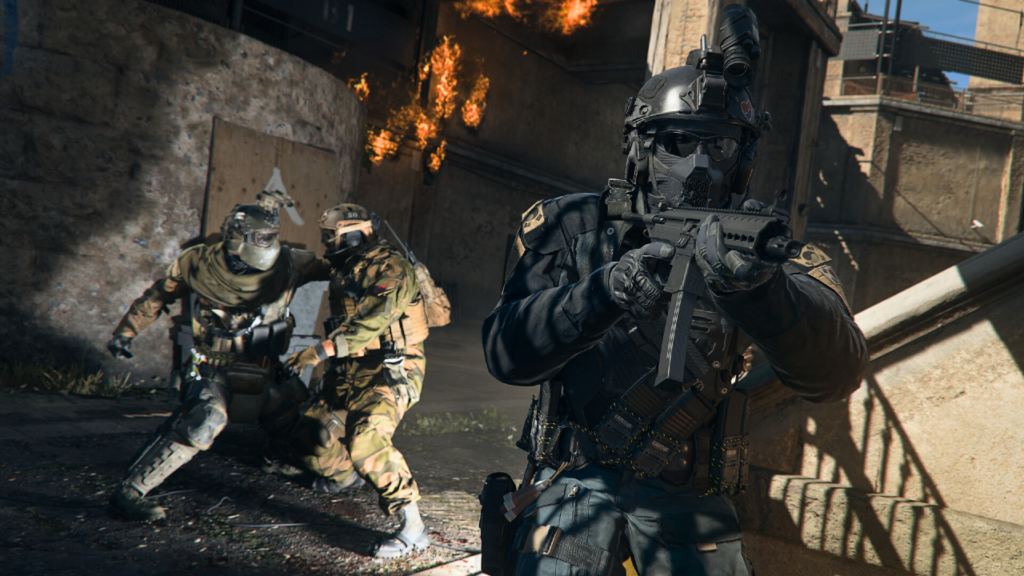 There's no denying that the shooting mechanics in Call of Duty games are top-notch, and Warzone 2.0 is no different. Your character movement, aiming, and shooting all feel great. There's a rock solid precision here that just feels good. And there's so much attention to detail that you'll notice the difference between a lower tier weapon and a higher tier firearm. Straight up, if you're looking for some of the best shooting in a battle royale game that isn't Apex Legends, you'll find it in Warzone 2.0.
One of the coolest things about Call of Duty's take on the battle royale genre is the availability of contracts scattered throughout the map. Contracts are optional objectives that you can pick up in between surviving battles with other players. These reward you with cash and XP, and they offer unique perks like respawning fallen comrades or showing you where the next circle will be. Some contracts will put a hit on other squads, giving you their general location on the map. It's a neat little objective-based extra to keep things interesting amidst the game's more familiar battle royale-ness.
You'll want to collect cash as you play, because it comes in handy for a few reasons. Buy stations let you purchase weapons and armor. They also let you respawn fallen teammates — for a hefty price, which is why you can't ignore the value of cash in Warzone 2.0.
Another cool aspect of the game is the loadout system. While everyone starts out with a basic pistol and is required to scavenge for supplies and weapons like any tried and true battle royale, there are loadouts that can give you a bit of an edge in combat. You can set up a custom loadout in the game's menu before starting a battle royale match. Loadouts are then acquired through different means such as buy stations, strongholds, and loadout drops — though be warned you won't be the only one chasing after the latter two.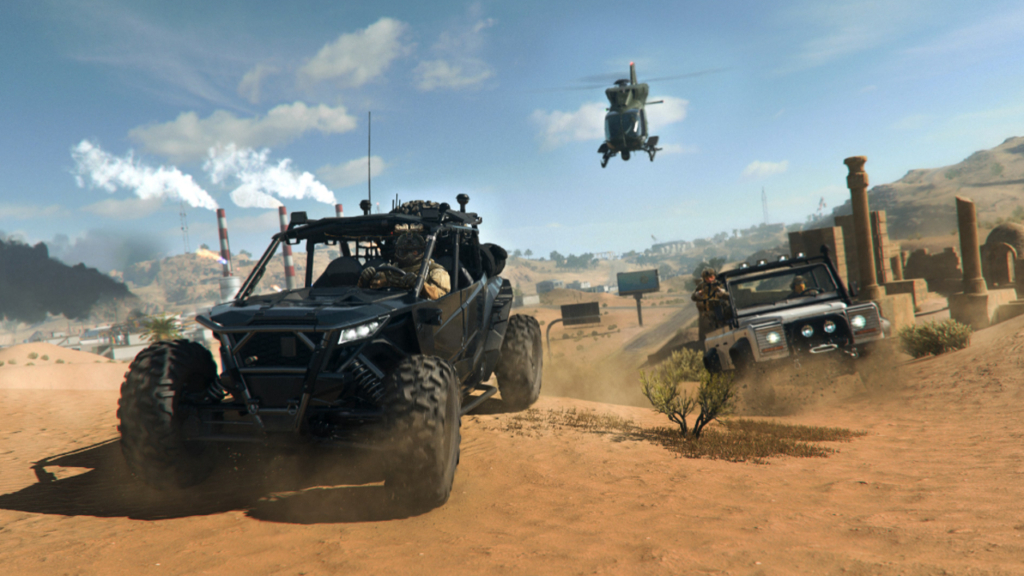 Death on the field isn't always permanent. The first time you fall in combat, you'll be sent to the gulag, where you and another player — sometimes from your squad and other times a random player — take on an opposing duo to win your way back into the game. Defeat the enemy team, and you'll be air dropped back into the battle royale map. Fail to do so, and your teammates will have to shell out the big bucks to buy back a respawn for you.
DMZ Mode: Fun but Somewhat Mindless Looting
In addition to traditional battle royale play, Call of Duty: Warzone 2.0 includes DMZ mode. This is a more objectives-focused mode that drops you onto the map against other human players, as well as AI-controlled bots. Looting is the name of the game here. You'll be on the lookout for items you can collect and sell, but you'll also want to find weapons to take with you.
Like battle royale mode, DMZ features strongholds, contracts, and buy stations, and these work largely the same across both modes. DMZ isn't last man standing, though. You'll want to get everything you can during a run and find an exfil point to successfully exit the stage with your spoils. If you get gunned down before you can exit the map, you'll lose all of your goodies.
There's a great deal of fun to be had in DMZ, especially if you want a change of pace from battle royale mode. This component is currently in beta, and it does feel a little mindless. But it's a cool option nonetheless, and it's fun as heck.
Current-Gen and Last-Gen Things to Keep in Mind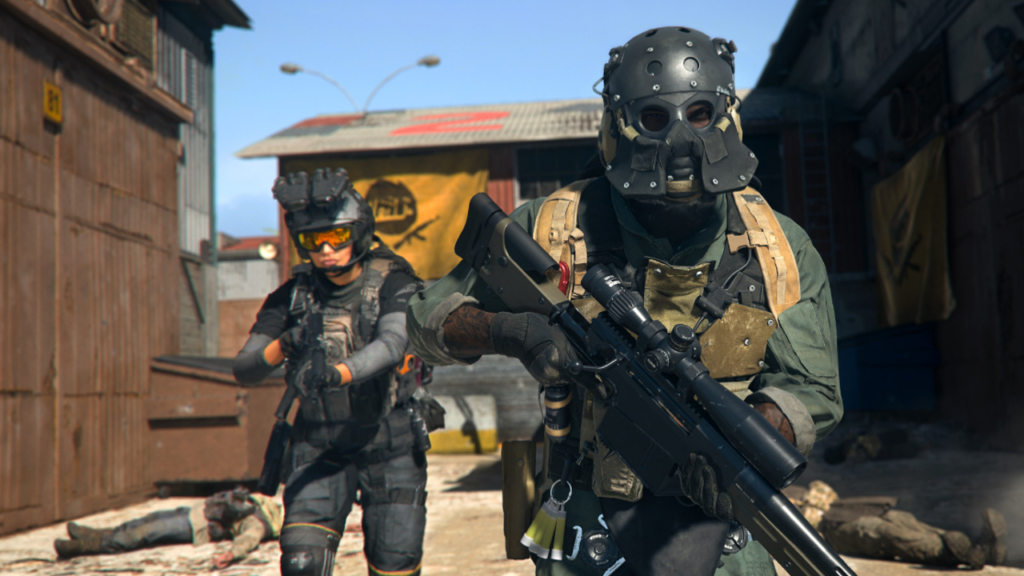 I've spent a lot of time playing Call of Duty: Warzone 2.0 on both my Xbox Series S and my PlayStation 4. The good thing is that if you're running the game on older hardware, you'll still get a solid experience and overall good performance. There are some things to keep in mind, though.
For starters, texture pop-in is kind of an issue on the PS4 version of Warzone 2.0. It's nothing that'll ruin your immersion, but it's noticeable. Even some of the menu options take a brief moment to load when you hit the Options button on the PS4 controller, which is annoying. None of this is an issue with the Xbox Series version, though, as everything loads in seamlessly.
Also, everything looks notably sharper in the current-gen version of Warzone 2.0, though that should come as no surprise given that the newer hardware is more powerful. If you have a choice, you should obviously play the game on a newer console. Load times are thankfully about the same across the board, but the presentation and texture/menu load-ins are superior on the newer hardware.
Warzone 2.0: The Bottom Line
There's a lot to love about the pacing and shooting action of Call of Duty: Warzone 2.0. The gun mechanics are tight and precise. The combat is smart. And this is just a really fun battle royale experience. DMZ mode is somewhat mindless, but it's a highly entertaining distraction all the same, especially if you're playing with friends. You'll want to play this game on newer hardware if you're gaming on both current-gen and last-gen platforms on the regular, but on the plus side, the game still runs really well on the older consoles.
If battle royale titles like Fortnite and Apex Legends are too chaotic for your tastes, you'd do well to check out Warzone 2.0. It's a wonderfully paced shooter that still offers the fun looting aspects the genre is known for, and it's exhilarating and exciting.
Score: 8 out of 10
Follow this author on Twitter.