by January 18, 2008 @ 3:51 pm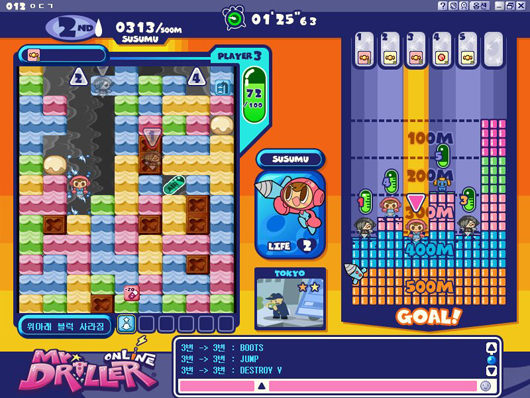 German industry site GameFront reports that the USK ratings board has rated Mr. Driller Online for the Xbox 360, hinting at a possible Xbox Live Arcade release. Details of course are nonexistent at the moment, but there's a strong possibility that this will be an upgraded port of the Korean Mr. Driller Online PC release (pictured above).
As of writing it appears that the USK has pulled the listing. Cat let out of the bag too early? Hopefully that's the case, as I sure would like to see Mr. Driller on XBLA.
Mr. Driller Online erscheint für Xbox Live Arcade [GameFront]
Follow this author on Twitter.