by February 3, 2008 @ 8:38 pm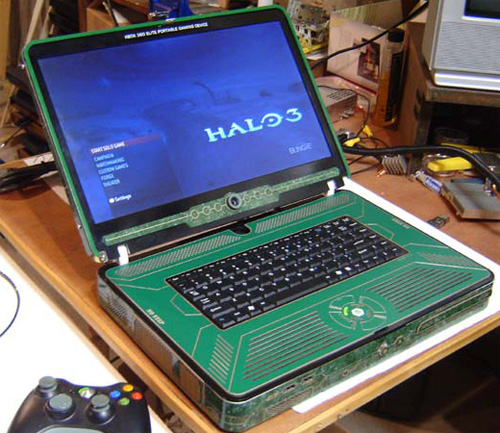 Console modding extraordinaire BenHeck returns with the first-ever Halo 3-inspired Xbox 360 laptop. Sporting a custom case design, this one of a kind laptop features a 17″ widescreen Gateway LCD that supports a resolution of 1280×720, exactly matching that of the 360's native resolution. The innards of the laptop are composed of a base Xbox 360 Elite console which includes a 120GB hard drive and uses the new 65nm processor die.
Xbox 360 Elite Laptop [BenHeck]
Follow this author on Twitter.