by February 24, 2008 @ 7:59 pm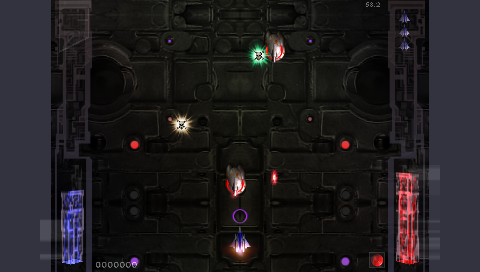 Homebrew developer Royale has released a PSP port of the freeware arcade-style shooter Chromium B.S.U. In the game, players take control of a small fleet of robotic fighters responsible for defending the Chromium B.S.U., a cargo ship taking delivery of supplies to troops on the front line.
The in-game controls are as follows:
* Digital pad: move in the menu.
* Analog pad: move the ship.
* L button (twice): self destruct (useful to save ammunition).
* Start: switch to/from menu.
* Select: pause the game.
* Any other button: fire.
Chromium-PSP [Royale]
Follow this author on Twitter.