by March 6, 2008 @ 11:13 pm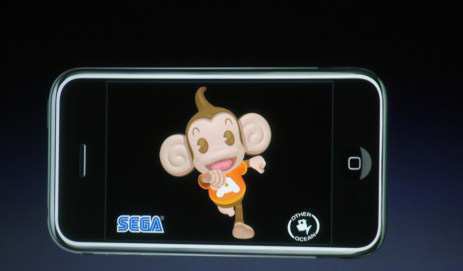 During a meeting held at Apple's Infinite Loop campus in Cupertino, Steve Jobs announced availability of the long-awaited iPhone SDK beta. The SDK itself is free and includes the Xcode IDE, Instruments, iPhone simulator, frameworks and samples, compilers, Shark analysis tool, and more.
Developers who wish to test their code on the iPhone and distribute commercial applications will need to apply to the iPhone developer program, which costs $99 a year. Additionally, an enterprise program is available for developers who are creating proprietary, in-house applications for the iPhone and iPod touch.
SEGA showcased Super Monkey Ball running on an iPhone at the event, while EA demoed Spore. All in all, this is excellent news for developers and consumers alike — to create and be able to sell your own commercial offerings on a widely used platform for only $99 a year. Wow.
Apple Reveals iPhone SDK [Gizmodo]
Follow this author on Twitter.