by May 25, 2008 @ 9:27 pm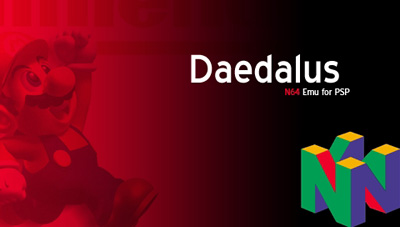 Homebrew developer Wally has released an unofficial beta build of Daedalus R14, a Nintendo 64 emulator for the PSP. Based off of Strmnnrmn's latest SVN source, the release features preliminary ME (Media Engine) support for enhanced audio processing, as well as all-new application icons and slight improvements in regards to emulation speed.
Given that this is a beta release, users can expect the odd bug or two. That being said, the author notes that if a debug menu pops up while running a ROM image to simply press the PSP's square button to close it.
Follow this author on Twitter.