by August 1, 2008 @ 5:59 pm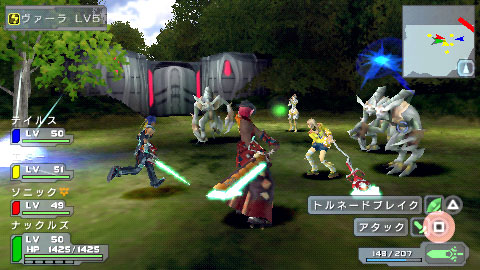 According to trusty Japanese blogger Sinobi, SEGA has sold over 200K — 217,000 units to be more exact — of its recently released PSP RPG Phantasy Star Portable, a ninety percent sell-through rate. As you'd expect, SEGA is frantically shipping out more units to meet the increasing demand.
Surprised? You shouldn't be, considering the core gameplay of Phantasy Star Portable is similar to that of Capcom's Monster Hunter series, which has cemented its status as one of the best-selling franchises on PSP. In Japan, that is.
We'll find out how Sega's pocket-sized Phantasy Star effort stacks up against the other major releases of this week, like Soulcalibur IV, when Media Create releases its official figures next Wednesday.
Follow this author on Twitter.